April 5, 2013. Troitsk.
The Russian-American Presidential Commission Working Group representatives paid TISNCM a familiarization visit
On April 5, 2013, FSBI TISNCM hosted the Russian-American Presidential Commission working group representing the departments and laboratories from the USA. The visit was focused on discussing the cooperation issues within the international agreements and familiarization with the scientific equipment and achievements of the Technological Institute for Superhard and Novel Carbon Materials.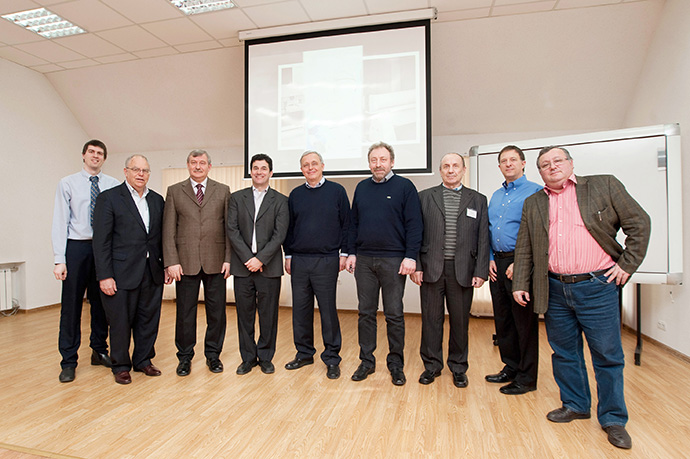 The guests were invited to have a look at the laboratories and departments involved in joint projects with the Argonne National Laboratory, Stanford University, and the University of Texas at Dallas.